Bristol, RI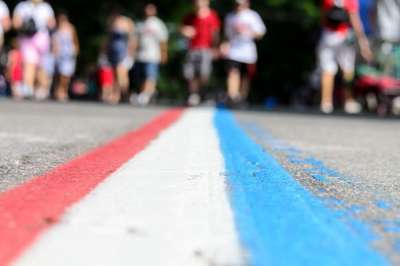 Much of Bristol RI real estate has been created to impress and excite, with fifteen miles of shoreline on Narragansett Bay. Bristol is a wonderful place to live, work, and play due to its natural landscapes, bike lanes, boating culture, an abundance of popular activities, and luxury residences located on or near the bay. It's no surprise that some people have turned enormous, magnificent mansions into thriving bed and breakfast inns since they're only 30 minutes from Providence and Newport and 90 minutes from Boston. Gated neighborhoods such as Poppasquash Point offer park-like acreages with east and west vistas across the harbor.
Bristol is located on a peninsula between Narragansett Bay and Mount Hope Bay. Bristol's climate is moderate, warmer in the winter and cooler in the summer than other New England areas, making it ideal for outdoor activities. Bristol RI real estate is in high demand because it provides a perfect backdrop for homeowners and guests to enjoy easy yet sophisticated coastal life. The Bristol Yacht Club offers sailing activities for both children and adults at the Bristol Marina. Beach Terrace, Bristol Highlands, Bristol Narrows, and the town beach are all popular swimming beaches in Bristol. Colt State Park, on the west side of Bristol, also offers a peaceful getaway with views of Narragansett Bay.
The main site of Roger Williams University is a rare beachfront school in the northeast, located on Bristol's Mount Hope Bay. Bristol offers a wide range of year-round attractions. Cyclists, walkers, joggers, and rollerbladers can enjoy spectacular views of Narragansett Bay along the 14-mile East Bay Bike Path, which runs from Bristol to Providence. The 33-acre waterfront estate of Blithewold Mansion & Gardens is a famous tourist destination. Linden Place is another mansion with a fascinating history. The Crescent Park Carousel, Coggeshall Farm (a working 17th century farm), the Audubon Society Environmental Education Center, and a number of museums are also popular attractions.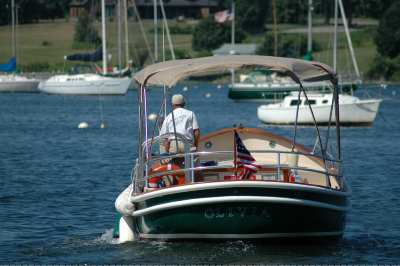 Bristol's past can be seen in the historic downtown, which contains a combination of colonial and Federal buildings. When most people think of Bristol's history, they think of the King Philip War. While plotting against European settlers, King Phillip established his headquarters at Bristol. The place where King Philip was slain in a swamp at the foot of Mount Hope is still remembered today. In 1680, Bristol became a part of the Plymouth Colony in Massachusetts. Bristol, along with the towns of Barrington, Cumberland, Tiverton, and Little Compton, was given to Rhode Island in 1746. Bristol has been a center for sailing and shipbuilding for well over three hundred years. Some of Bristol's traditions, such as the annual Fourth of July parade, which has been conducted in Bristol since 1785, are among the country's oldest and most colorful.
Bristol Homes for Sale

Sorry we are experiencing system issues. Please try again.