Narragansett, RI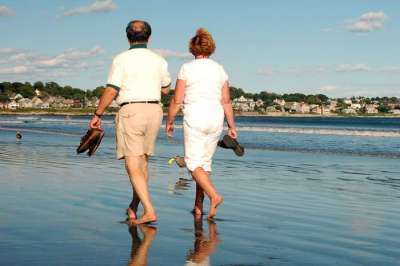 Narragansett is a community that embodies the simple life. Real Estate in Narragansett encompasses all varieties including beach cottages, large condo associations, sprawling estates and lovely suburban neighborhood. Miles of sandy beach with colorful, fanciful houses sitting along the shoreline. The aromas of sizzling seafood, farm fresh produce, and delectable pastry being sold by friendly roadside merchants can easily be found. Dig for clams on their many sandy beaches, fish off their rocky shores and Point Judith Jetty, or boogie boarder/surf the world renown waves.
Narragansett, in southern Rhode Island, has long been known for its laid-back atmosphere, which attracts both visitors and residents. Boating, fishing, water skiing, swimming, whale watching, and beach combing are all popular summer activities in Narragansett. Exploring and shopping in little villages, cycling or driving through undulating countryside, visiting ancient buildings, and hiking through hundreds of acres of woodlands are all popular Narragansett activities throughout the year.
Narragansett Real Estate
Narragansett real estate consists of a stretch of land that spans from the Pettaquamscutt River to the ocean on the eastern bank. Four of Rhode Island's most popular beaches are located near Narragansett. Narragansett broke away from South Kingstown in 1888 and became a town in 1901. Narragansett was mostly a farming community during this time, but it was also evolving into a resort and fishing community. Single-family homes made up the great majority of residential construction at the time. A considerable proportion of these structures were used as summer vacation residences.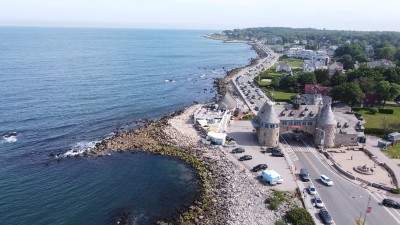 Only a pair of stone arches that cross Ocean Road and are anchored by curved towers remain from the Golden Victorian resort era. The three-story granite towers, which are relics of the Casino that burned down in 1900, are stunning symbols of a golden past. Despite the fact that the age of luxury resorts is passed, Narragansett's year-round population is steadily growing. Tourist-oriented companies, fishing, and research activities at URI Narragansett Bay Campus are among the commercial ventures.
Narragansett Homes for Sale

Sorry we are experiencing system issues. Please try again.