Newport, RI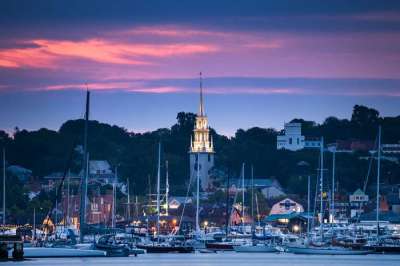 Newport, Rhode Island is about much more than beautiful scenery! This legendary seaside town offers world-class sailing, the Newport Jazz and Folk Festivals, beautiful beaches, and a walkable downtown with a scenic harbor. There's also Ft. Adams State Park, great shopping and dining, mansions from the gilded age, and a wide variety of 17th and 18th century Colonial houses. Take a look at current Newport Real Estate!
Newport Homes For Sale
A seaside community on southern Aquidneck Island, Newport is known for its boating and sailing lifestyle. Newport's town was thriving in the early 1700's as a result of commerce and the agricultural and fishing sectors. Newport's international culture was enhanced by the fact that it was the "birthplace of the Navy."
Newport's various yacht clubs and busy waterfront scenes promote the boating and pleasure craft lifestyle. Bannister's Wharf is a favorite places for people to walk, eat and shop along the waterfront. Clubs like Sail Newport, The New York Yacht Club, and Ida Lewis Yacht Club host sailing programs and races throughout the summer. People go kayaking, canoeing, parasailing, scuba diving, fishing, and sailing on the water every summer. Tours are common in Newport, from chartered boat tours and harbor tours, to a dinner train that cruises along 22 miles of Newport coastline, to old-fashioned lantern-lit promenades through the streets in the winter. Newport County offers a variety of picturesque activities.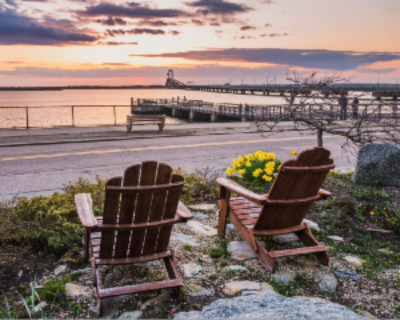 Newport Homes & Attractions
If you're thinking about calling Newport home, you should visit the following places: The Firehouse Theatre has comedy, improv, and traditional performances . You can eat while watching a show at the 165-seat theatre The Newport Playhouse and Cabaret Restaurant. The famous folk, jazz, and music festivals in Newport attract thousands of visitors and locals each year. The Sovereign Bank Family Skating Center, the International Tennis Hall of Fame, the Newport Art Museum, and the Redwood Library are among the other Newport attractions.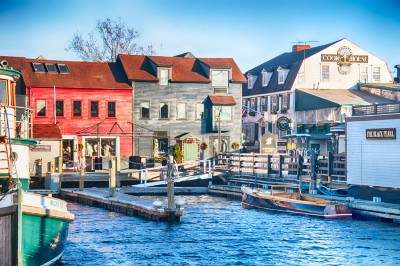 There is something for everyone in Newport! Golf, tennis, art galleries and studios, museums, historical landmarks, parks, wildlife refuge areas, farms, gardens, and a plethora of other activities and places to visit are all available to see and explore. Salve Regina University and CCRI Newport Campus are located in Newport, as well as the Newport Gulls, a summer baseball team that has become renowned as one of the finest in the country.
It's no surprise that so many people are interested in purchasing Newport RI real estate, which includes everything from opulent modern estate homes to Bellevue Avenue mansions, as well as spectacular views of the bay!
Newport RI Homes, condos and Multi Families for Sale

Sorry we are experiencing system issues. Please try again.