Portsmouth, RI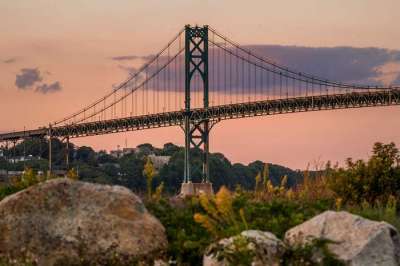 Portsmouth RI is located in a flourishing year-round town with excellent schools, parks and coastal areas. Its roots as a farming community still dot the terrain with active farms and homesteads. Buyers of Real estate in Portsmouth RI can find everything from waterfront cottages to wide sprawling estates.
If you're considering Real Estate in Portsmouth RI, you'll discover a multitude of industries. Most notably, boat construction at places like Melville Marina which have commercial, industrial, and recreational boating facilities. A 340-slip marina and boat construction complex has replaced the Naval docking facilities at the Melville small boat basin. The National Governing Body of Sailing in the United States, US Sailing, is also based in Portsmouth. The Integrated Defense Systems division of Raytheon is a major employer in the area which is supported by the Newport War College and Naval Station.
Portsmouth RI has a proud history of boldness and revolutionary thinking. Portsmouth, founded in 1638 by Ann Hutchinson, was the area's second colony. She was the first woman to start a community in the New World as the settlement's leader. One of the most notable stories of the Revolutionary War occurred in Portsmouth, when Colonel William Barton kidnapped General Richard Prescott, the British Commander-in-Chief who was residing in the Overing House on West Main Road in Portsmouth.
If you're looking for out door fun, Residents of Portsmouth have access to a number of public golf courses including Green Valley & Montaup. Glen Farm, a major public athletic complex which holds the Newport International Polo Series in the summer. The Aquidneck Club, an affluent private golf club and sporting estate on Narragansett Bay, is located on the western coastline of Portsmouth. Green Animals Topiary Gardens, several local vineyards, and various farm stands where you can buy fresh goods or pick your own seasonal fruits are among the other attractions.
Portsmouth Homes for Sale

Sorry we are experiencing system issues. Please try again.